Litigation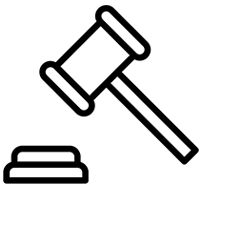 Nobody wants hardened fronts, but sometimes a dispute about the regulatory or competition relevant requirements of your products cannot be avoided. When it comes to "all or nothing" I am at your side and, with my competence, strongly defend your interests against authorities and in court.
I have particular expertise in unfair competition law litigation. Here I have already successfully represented numerous companies in warning, injunction and main proceedings before various regional and higher regional courts. Accordingly, I am very familiar with the practice of the individual chambers and senates of the well-known unfair competition courts and can optimally adjust my cases to the respective framework situation. Also before administrative courts and in criminal and administrative offence proceedings, my clients have benefited from the excellent results achieved as well as from the prevention of further regulatory action.
Industry all-rounder"
JUVE Handbook 2018/2019
"Frequently recommended lawyer" in food law
JUVE Handbook 2018/2019
"Open and fair, professionally well-versed"
Competitor